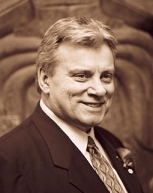 Dr. Phil Nuytten ( 1941 - )
Inducted Oct 1, 2009

Recognized internationally as a pioneer of underwater technology and innovative submersible design, Dr. Phil Nuytten has spent most of his life carving out a distinctive role designing unique components and systems applicable to submariners worldwide.

He was involved with experimental deep-diving and development of mixed gas decompression tables for commercial divers, and wrote the protocol for a thousand foot saturation dive known as Deep Work 1000. He is also the Publisher and Senior Editor of Diver Magazine, the longest established SCUBA diving magazine in North America. Among an inventory of submersibles designed and fabricated by his company Nuytco Research is the Deep Worker 2000 developed in 1997 for service to 2000 feet and has been dubbed an "underwater sports car". Deep Worker 2000 has been used by numerous high profile clients including Dr. Sylvia Earle and NASA.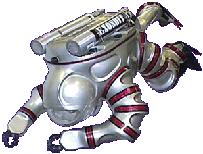 He invented, developed, and patented a rotary joint technology for use in the revolutionary diving suit called the NEWTSUIT which provided a fully articulated atmospheric diving suit for depths of up to 1,000 feet. Nuytten improved the Newtsuit with subsequent innovations which resulted in the Exosuit, an ultra light weight, swimming hard suit which is more flexible and capable of longer dives.
Since 1999, Dr. Nuytten has participated in PSUBS email discussions offering his expertise and guidance for various technical, functional, and component issues to organization members. He has also provided technical papers for our review and use, as well as directly interacting with members who have questions about submersibles; and in 2009 he made Nuytco Research equipment and staff available for exclusive use by PSUBS members at our annual convention. It is unquestionable that his availability helps bring legitimacy to our organization and keep our discussions of safe and reliable home-built underwater vessels on course. We are indebted to his graciousness and all that he offers as a pioneer and worldwide leader of underwater technology.
In recognition of significant contributions toward the advancement of submersible design, fabrication, and operation; the Personal Submersibles Organization does hereby convey and bestow our highest honor and award upon Dr. Phil Nuytten.